LuxCon Pro Services
INTERIOR & EXTERIOR PAINTING AND DRYWAL PROS SARASOTA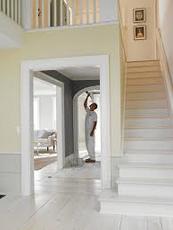 INTERIOR & EXTERIOR PAINTING: Nothing gives a home a face lift like a fresh coat of paint. Let us even help you pick colors. We offer color consultation or will match existing colors to give your home a fresh pick me up or add a deep rich colored accent wall. We only use professional grade quality paint. LuxCon Pros prefers Benjamin Moore and Sherwin Williams to ensure a quality finish.
Paint Walls, Ceilings, Trim, Doors
Wallpaper Removal, Float & Texture
Drywall Repair, Float & Texture
Cabinet Stain-to-Paint Conversion
DRYWALL & PLASTER REPAIR: LuxCon Pros is highly skilled in prepping walls. If you have cracks, your home has settled or water damage.. we are masters at preparing walls. We specialize in level 4 and level 5 finishes.
WALLPAPER REMOVAL: Have you been wanting to update your look? Removing wallpaper is often a great way to update a room. We will take care in restoring your walls by removing old glue, and sanding and sometimes plastering where needed. Give your room a fresh new look by removing dated wall paper.
POWER WASHING SERVICES: Want your home to look its absolute best? Consider our professional power washing services. Power washing your deck, siding, driveway, sidewalks, and other exterior areas around your home, you can quickly and effectively remove built-up dirt, sediment, and other debris.
Driveways & Sidewalks
Decks & Fences
House Prep for Exterior Painting
Cabinet Painting
The costs of painting cabinets is far more affordable than replacing. With new paint and updated hardware, homeowners can go from dated looking cabinets to a modern fresh looking kitchen. LuxCon Pros can do this with little downtime in your kitchen. Quite a difference if you decide to replace your cabinets. Replacing your cabinets can be very expensive and disturbing to a busy household. LuxCon Pros cabinet painting leaves you with a beautiful appearance, smooth surfaces, and easy to clean long lasting results. 
Garage Floor Painting
LuxCon Pros offers concrete garage floor painting, staining and epoxy services. This services improves the look of your garage floor at the same time protecting it from further staining and damage. Both residential and commercial properties can benefit from the beauty of concrete staining. painting and the protection of epoxy. 
Popcorn Ceiling Removal
Popcorn ceiling removal can be a very messy job. Leave the work to the professionals at LuxCon Pros. We will make sure the work gets done quickly and with no clean up for you. Also keep in mind that some popcorn ceilings done before 1978 may have traces of asbestos. LuxCon Pros safely remove popcorn ceiling so that they are not a hazard to you and your family.