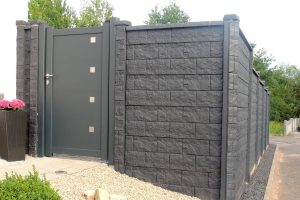 Fence and Concrete Wall Painting for HOA, Communities, and Developers
Since concrete is so popular for different types of construction in Florida, it's important that it be done right for long lasting great results. If you are a developer working on a new community project, contact Luxcon Pros. We are leaders in painting concrete, especially walls, fencing and patios. We understand what type of primer and top coat that is needed for the type of concrete that is being used. We take into consideration the area and use. This increases the durability of the paint on your concrete wall, fence and paitio.
There are different ways of painting cement walls and concrete block walls. One is to paint the wall by using a roller for larger surfaces and the brush for all the edges. Spray painting is the most common because coverage is uniform and quicker. We can determine which method is best depending on the look you want. Many contractors are now looking for concrete walls with lots of texture and the use of multiple colors. Whatever look you want to achieve we can do!