LUXCON PROS RESIDENTIAL DIVISION
INTERIOR & EXTERIOR PAINTING, DRYWALL, AND TEXTURING PROS SARASOTA
LuxCon Pros Residential Division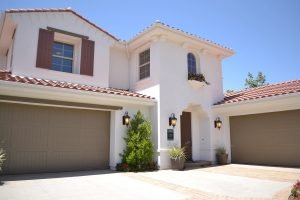 Learn why so many homeowners, general contractors and designers consistently recommend LuxCon Pros for house painting and consider us a Top 10 Interior Painter in Sarasota County. The reason is the simple fact that we offer the best service, best products and best prices. We also offer the best warranty in the industry. Your satisfaction is our greatest concern- we will work with you till you are completely satisfied. LuxCon Pros is used to being called the top interior house painter of Sarasota Florida. We will help you pick interior paint colors, help move furniture and even do drywall repair when necessary. We are also known as the top house painter near me by some of our references.
QUALITY:  Our paints last an average of two times longer than many of our competitors.  Simply put, we use only premium formulas for the highest quality.  We do not recommend Home Depot Paint.  The owner always recommends 2 coats of Benjamin Moore or Sherwin Williams paint to maintain high standards of quality for both interior paint or exterior paint.  He will even suggest tinting primer to get solid paint coverage.
PRICE:  You only pay for professional service by our craftsmen.  We keep our office overhead low so we can extend the savings to our customers.  This is what helps us be ranked one of the best house painting SW Florida companies.
PERSONNEL:  You deal direct with the company owner, Gene Richards.  He will meet with you and listen to understand your goals and expectations.  He is often on-site, always on-time, and keeps his word.  The owner, Gene Richards, also personally guides and trains his staff to exceed your expectations, dreams and ambitions.  Quality and customer satisfaction are his primary goals.  We answer our phones, show up on time and use quality products.
EXPERIENCE:  Over 25 years developing his skills!  Licensed and insured with a solid reputation to know you are with one of the best painters in Sarasota Florida.
OUR GUARANTEE: 
Your satisfaction is our goal.  Our goal is to take the necessary time to understand your objectives and desires.  We will formulate a plan to meet and exceed your expectations.  We want you to be 100% satisfied.  If you should find any imperfections in our work, we will immediately rectify the issue to your satisfaction.
Client | Kitchen Cabinets Painted
Imagine spending 60% less then the cost of new cabinets to give your kitchen a face lift with paint and not have to buy new cabinets.  Luxcon Pros removed hardware, doors and wiped down cabinets with a product to remove sheen and adhere paint.  Then we primed and hand painted trim work and custom sprayed to give a custom finish to cabinets.
This too can be your kitchen… just call for a estimate.
Pool Deck Painting
Many pool owners work hard to keep their pools clear and beautiful. But what about the pool decks? Until the deck starts to have issues or look bad, most pool owners don't pay it much attention. But a pool can only look as good as the deck that surrounds it.
After only a few years, the surface of your pool deck may start to fade, crack or look outdated. The appeal of your beautiful pool, just like the stain of the deck, begins to fade. If you have gotten estimates to replace the deck, then you know how costly it can be.  
Fortunately, LuxCon Pros in the Sarasota area can help you save money and restore your pool deck quickly. We avoid the stress of tearing out your old deck and replacing it.  
We use only the top-notch products to repair coat and paint your pool deck so that it looks like new!
This too can be your Pool!… just call for a estimate.