Interior House Painting Services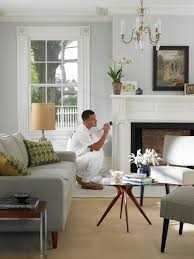 A fresh coat of paint can give your walls and rooms a brand new look. It enhances the design of your rooms and gives you a clean appearance. Paint helps integrate your design elements and can change the atmosphere. There are so many benefits to a freshly painted room!
LuxCon Pros has proudly served Sarasota and Bradenton area homeowners with expert interior paint jobs. Our testimonials speak for themselves. We use only the best products and highly trained professionals to give you the finest result.  This is why LuxCon is the best choice for Sarasota when it comes to painting every room in your home.  
What You Get When LuxCon Pros Does Your Interior Painting 
Painting is more than putting paint on walls, ceilings, trim and cabinets. It takes a good eye, a steady hand and a properly prepared surface. Our staff has the experience as well as the talent to make your vision of the perfect interior into a physical reality. We work with you to find the products that best serve your needs within your budget. We help you to find the right colors and finish and then we masterfully apply the paint to your exact specifications.
LuxCon Pros offers evenly coated and flawless painting. We also stain, glaze and strip any surface. We pride ourselves on our professionalism and make every effort to be as minimally intrusive as possible. We take all steps necessary to protect your property and not disrupt your living environment.
Whether you need interior painting for a recently remodeled space, or need a refresher, LuxCon Pros can help. Our interior painting includes:
Surface Preparation

Drywall Repairs

Wallpaper Removal

Trim and Molding Painting

Cabinet Painting

Stripping and Staining
LuxCon Pros is a full service painting and drywall contractor offering high quality service for your residential and commercial projects in Sarasota, Florida and surrounding communities. 
We warranty all our work and we use only the highest quality paints. Our professional crews are safety trained and oriented, with many years of experience in the painting industry. We provide on-site free estimates and color coordination tips if needed.
Please contact LuxCon Pros at 941.363.1560  for your next project. We look forward to working with you.