LuxCon Pros Epoxy Painting Contractor | Top ​Epoxy Painters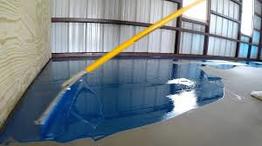 Epoxy paint is a specialty type of painting that uses a special process and materials that harden and hold a shine like nothing you have ever seen.  ​Epoxy paint is great for industrial properties, garages, warehouses, gym floors, restaurant floors and high traffic areas where you need a hard finish ​that can take a beating. You can even apply these coatings over concrete floors.
Our commercial painting services are designed to meet your specific needs and schedule, every time. Whether your project involves interior work completed with a rapid return to service over a weekend, or your facility is ready for an exterior update, we're ready when you are.
Why LuxCon Pros?
Your work will be handled by our dedicated, career-oriented team
We are fully licensed and insured
Safety is an integral part of our culture and training
We can work nights, weekends, and holidays to accommodate your operations and schedule
Whether you need a specialized, high-performance system or a decorative finish, we have the services and expertise you need